Welcome
If you thought you were the lone Republican in Clinton County, take heart you are not alone. There are many of us and we are growing every day. We need your help to get our country back on the right track.
---
Social Time! - April 20th 2019 at Dream Catchers
Join us for Social Time on Saturday, April 20th at 6:00pm at
Dream Catchers
7550 NE Crouch Road, Cameron, MO. Meet us for dinner, meat and drinks provided, anything else BRING YOUR OWN. Please bring a side dish or dessert. A free will donation will be taken benefitting
Dream Catchers
, a not-for-profit organization that provides
therapeutic
horseback riding.
Social Time - Pot Luck Dinner April 20th 2019 at 6:00 PM (Dream Catchers 7550 NE Crouch Road, Cameron, MO)
---
Republican Officials in Clinton County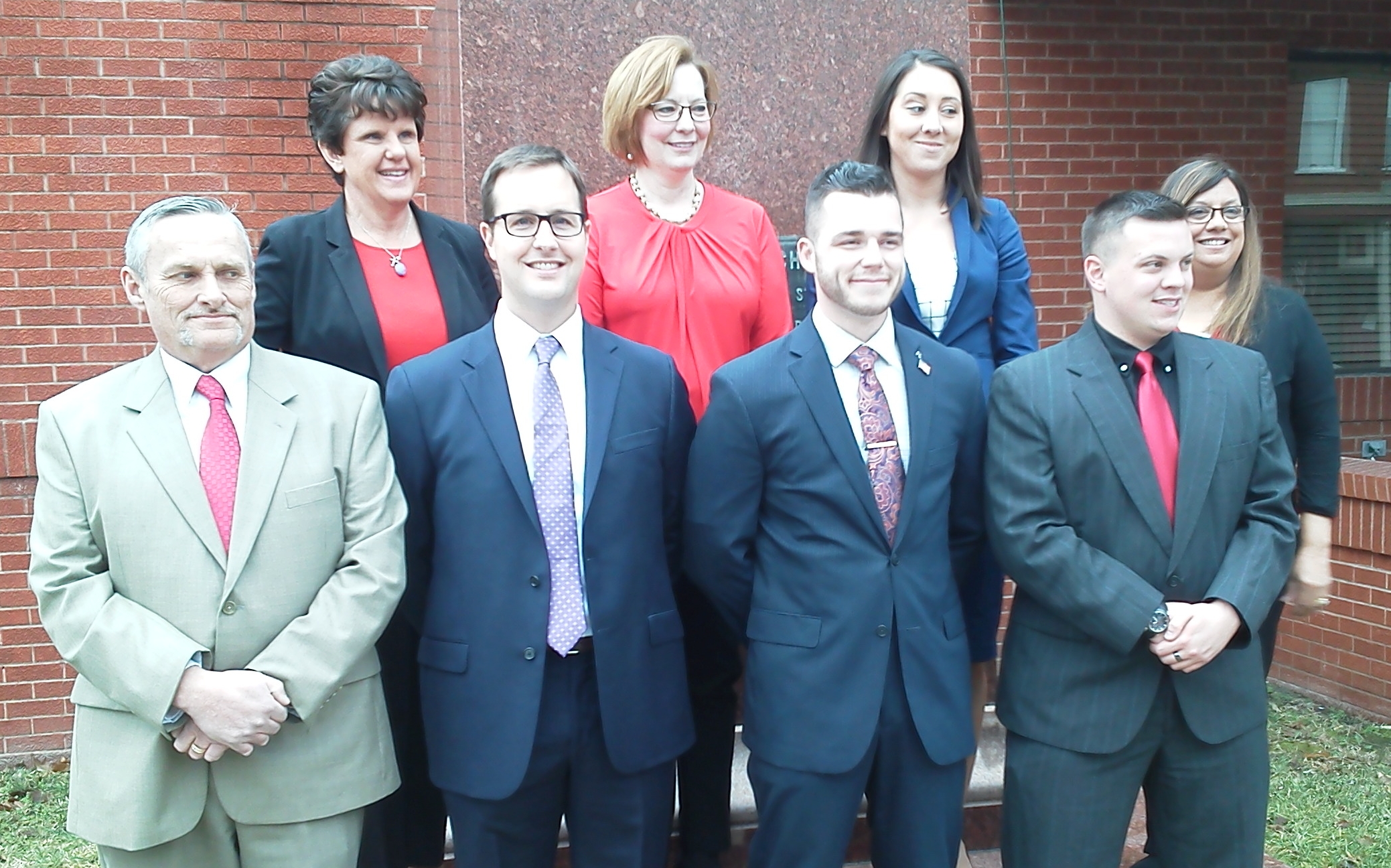 Republican Officials in Clinton County:
Back Row Left to Right -- Associate Judge Teresa Bingham, Collector Michele Wells, Prosecuting Attorney Brandi McClain, and Treasurer Rita Terwilleger
Front Row Left to Right -- Presiding Commissioner Patrick Clark, Circuit Judge Ryan Horsman, County Clerk David Woody, and Circuit Clerk & Recorder of Deeds Ellis Dockray
Not Pictured: 12th District State Senator Dan Hegeman, State Representative Jim Neely, Coroner Lee Hanks, Sheriff Larry Fish, and District One Commissioner Gary McCrea